Ta mikina je tak úžasná. Přemyšlím, že si ji snad koupím, nestojí ani moc jen nevím jestli mi bude slušet. Tahle holka na fotce je nejspíš droboulinká, takže té to sluší, ale co já stosedumdesátdevět centimetrů vysoká holka se sportovní postavou? Haha. To asi těžko.
Ale ta mikina je tak úžasná. V zimě (co teď opravdu je) se jen do ni tak krásně zachumlat a je hned teploučko. Ááá....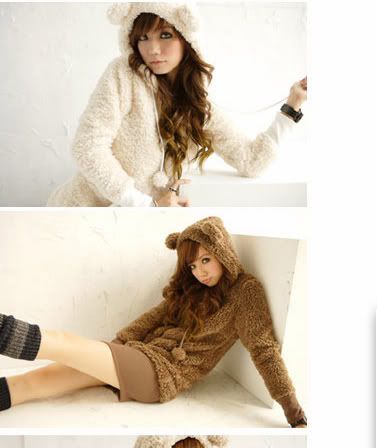 A ještě bych prosila tuhle...
¨
ještě tuhle ;D